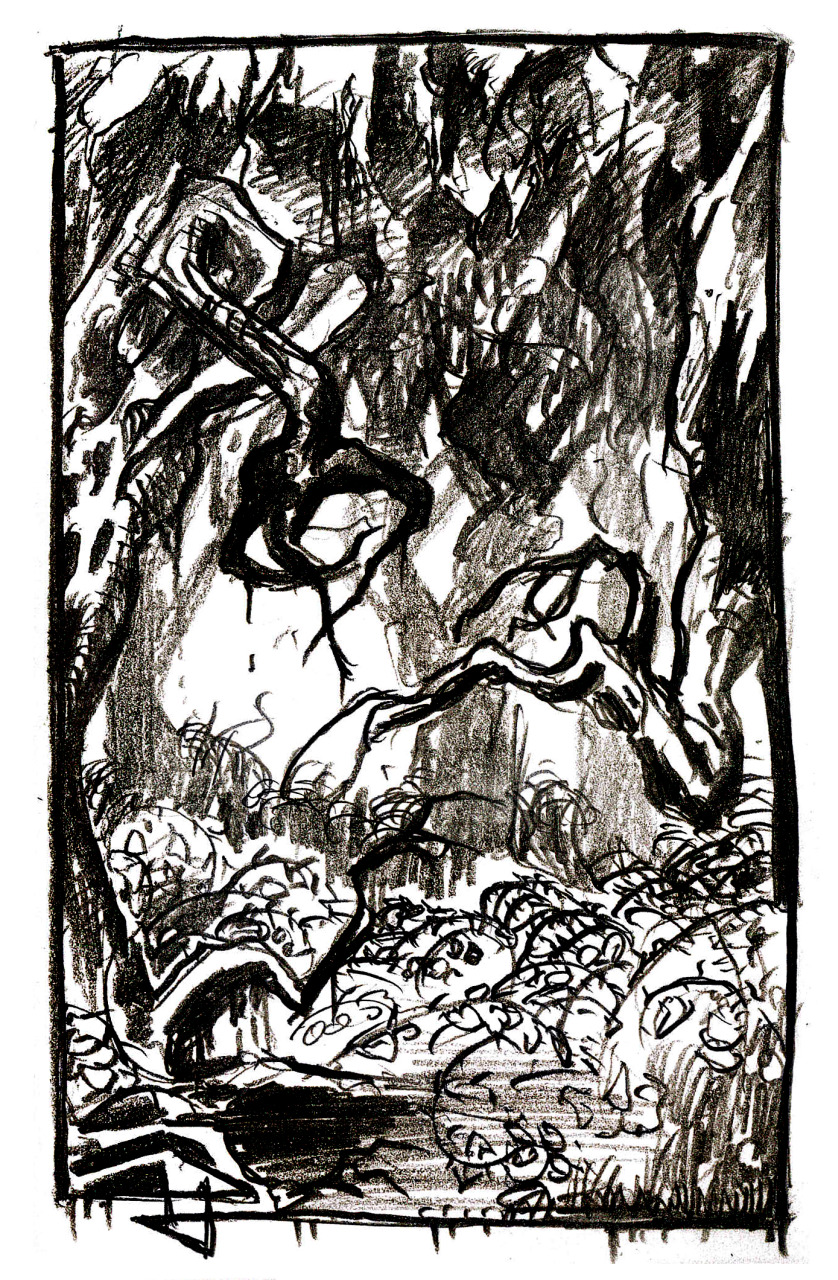 Well, you're lost.
This forest is confusing, paths begins and ends without rhyme or
reason. Fortunately, there's no more laughs and voices. It's still
creepy, 'though. You can't shake this feeling that something is still
watching you. Wait… have you been there already?
What will you do?- Stay where you are, and wait.- Keep walking,
– No wait, this way seems better.- Unless…this way?
– Suggest something else?
Pencil doodle on A6 sketchbook / Lost? Try from the start: Choose your own adventure

***
Et
voilà, vous êtes perdu. Cette forêt est décidément confus, les sentiers
commencent et finissent sans rime ni raison. Heureusement, vous
n'entendez plus de rires ni de voix dans les buissons. Le coin n'en est
pas pour autant réjouissant. et vous vous sentez observé en permanence.
Attendez… Vous ne seriez pas déjà passé pas là ?
Que faites-vous ?
– Rester ici, et attendre.
– Continuer de marcher.
– Non attendez, cette direction semble meilleur.
– A moins que… Par là aussi ça a l'air bien.
– Suggérer autre chose ?
Porte-mine sur carnet A6 / Perdu ? Essayez depuis le début : L'Aventure Dont Vous Etes Le Héros